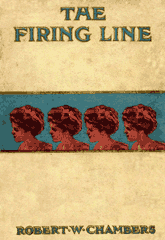 USA 1908
Runtime: 8 min (16 fps)
Color: B&W
Sound Mix: Silent
Distribution Company: American Mutoscope and Biograph Co.
Production Company: American Mutoscope and Biograph Co.
Directed by
D.W. Griffith
Writing credits
D.W. Griffith
Frank E. Woods
Dwight Cummings story
Robert W. Chambers also novel
Cinematography by
G.W. Bitzer

D. W. Griffith
The Reckoning
Director: D. W. Griffith (Dir)
Release Date: 11 Dec 1908
Duration (in feet): 462

Cast: Harry Solter
Florence Lawrence
Mack Sennett
George Gebhardt
Arthur Johnson
Robert Harron
Production Company: American Mutoscope and Biograph Co.
Distribution Company: American Mutoscope and Biograph Co.
Director: D. W. Griffith (Dir)
Photography: G. W. Bitzer (Cam)
Copyright Claimant Copyright Date Copyright Number
American Mutoscope and Biograph Co. 3/12/1908 dd/mm/yyyy H119108
Physical Properties: Si:
b&w:
Bibliographic Sources: Date Page
LCMP p. 50, column 2.
LCPP p. 211.
EMP pp. 268-269.
BIOB1 p. 411, 446.
BIOB2 p. 45.
BPL pp. 108-109.
The Daily Worker p. 31.
MPW 12 Dec 08 p. 483ts, 490tl.
Cast (in credits order)

Harry Solter .... The Husband
Florence Lawrence .... The Wife
Mack Sennett .... The Lover

rest of cast listed alphabetically

Edward Dillon
George Gebhardt .... The Bartender
Robert Harron .... Man in Crowd
Arthur V. Johnson .... Policeman

Florence Lawrence and Harry Solter

Mack Sennett
While the title seems to come from the costume history The Reckoning which Chambers wrote in 19xx, the story is more likely from The Firing Line which appeared in serial and book publication in 1908. The serial began running in the May 16 Saturday Evening. ed: D.C.


Fun Fact: Florence Lawrence (1886-1938) Motion picture actress who appeared in films of the Edison, Vitograph, Biograph, Independent Motion Picture (IMP) and Lubin Companies. Lawrence's mother, Charlotte Bridgewood invented the automatic windshield cleaner. Lawrence's husband is Henry "Harry" Solter, the Hollywood director of almost 150 films (here acting in the lead).

LAWRENCE, Florence (b. January 2, 1886 Ontario, Canada; d. December 18, 1938 West Hollywood, CA) "World's First Movie Star." Daughter of Charlotte Bridgwood (Lotta Lawrence) who was a stage actress, Florence was the first movie star to be put under contract by a studio. She was also the first star to be known by name and, the most popular player at Biograph aas well as one of the great stars of the early American stage. She joined Biograph at a salary of $25 per week and became "The Biograph Girl," simply because the company did not want to release the names of players. Miss Lawrence along with her mother, Charlotte Bridgwood, invented the automobile turn signal and brake indicator. The signal arm was on the rear bumper and could be raised and lowered by an electric button on the dashboard. Through bad patenting, Florence nor her mother ever received the recognition they deserved. Although there is no record of who attended Florence's funeral, her grave was purchased and the funeral was handled mostly by the Motion Picture Relief Fund. Florence's grave remained unmarked until recently when a donor paid for a marker to be placed on her grave. Married to actor/director/writer Harry Solter. Actress – 277 films.
Mack Sennett: While not the first producer of Hollywood comedies, Canadian-born Mack Sennett was one of the best organized and most successful -- a man who truly deserved the appellation "King of Comedy." Growing up in Canada, Sennett had dreams of becoming an opera singer, but economic considerations forced him into such blue collar jobs as iron worker, boilermaker and assistant plumber when his Irish immigrant family moved to the US. In 1902, Sennett made the chance acquaintance of a fellow Canadian, musical comedy star Marie Dressler . The actress was unimpressed by Sennett's minimal talents, but she did write Sennett a letter of introduction to Broadway impresario David Belasco . Belasco was equally underwhelmed by Sennett, but the young aspiring actor persisted and managed to get a few chorus-boy jobs (which, in the early 20th century, required no real talent other than height). In 1908, Sennett went to work as a film actor at New York's Biograph Studios. He was fascinated by the studio's star director D.W. Griffith and latched himself onto the older man, learning everything he could about staging, camera placement, and editing. Griffith responded to Sennett's enthusiasm by allowing the young man to direct several films on his own. But where Griffith specialized in drama, Sennett leaned towards comedy productions, usually ending in wild slapstick chases (a technique which Sennett admitted to stealing from the popular French farce films of the period). Gradually, Sennett concentrated his plots on the skills of three close friends from the Biograph stock company: Fred Mace, Ford Sterling and Mabel Normand . He also was obsessed with the notion of using comedy policeman in his chase finales. Leaving Biograph in 1912, Sennett set up his own studio, with principal financing from ex-bookies Adam Kessel and Charles O. Bauman; Sennett later claimed that he owed Kessel and Bauman money, and convinced them it would be to their advantage to invest in movies rather than beat him up for a bad debt. Sennett's new Keystone studio was constructed in Edendale, California, where he began grinding out one-reel comedies starring Sterling , Mace, and Normand, with whom the producer had fallen in love. Taking advantage of Normand's physical attributes, and noting that a front-page picture of a pretty girl invariably sold newspapers, Sennett assembled several leggy starlets who were known unofficially as the Bathing Beauties. He also persisted in ending his films with a bunch of policemen falling over themselves -- these were now called the Keystone Kops, and for many years each new Sennett star (Chester Conklin, Fatty Arbuckle, Hank Mann, Slim Summerville) was required to do Kop duty to prove his worth. No such requirement was made of Charlie Chaplin, whom Sennett spotted in a stage revue in 1913. Chaplin made 35 films during his year with Sennett, including Tillie's Punctured Romance, the first feature-length comedy; Tillie also starred Marie Dressler , who'd given Sennett his first break way back when. Chaplin left Sennett when the producer refused to meet his salary demands, a route subsequently taken by such Sennett stars as Mack Swain and Fatty Arbuckle. In 1915, Sennett expanded his operation and aligned himself with Thomas Ince and D.W. Griffith to form the Triangle Studios. During this period, Sennett began signing Broadway stars like Eddie Foy and Weber and Fields, with variable results. He also helped launch the career of a 17-year-old ingenue named Gloria Swanson . 1917 was a year of both highs and lows for Sennett -- he pulled out of Triangle, which required him to leave his "Keystone" label behind but led to the establishment of an even more successful Mack Sennett Studios. He also underwent an acrimonious breakup with erstwhile girlfriend Mabel Normand , though he would insist for the rest of his life that she was the only girl he ever loved (Sennett never married, claiming "My work is my wife"). In the late teens and early twenties, Sennett stepped up production on feature films, and kept his two-reel schedule afloat with such popular stars as Ben Turpin and Billy Bevan . While his comedies of the 1920s were slicker and funnier than those of the teens, he still adhered to the principles of violent slapstick and zany chase finales. Normand briefly returned to the fold, though her relationship with "the old man" was now strictly business, and the resultant films not the best for either star or producer. Sennett's biggest discovery in the 1920s was Harry Langdon, whose fey screen image was carefully nurtured by such Sennett gagmen as Frank Capra and Harry Edwards Even though his was still a money-spinning operation, Sennett was no longer the leader in the comedy scene -- Chaplin, Keaton, and Lloyd were heading the comedy-feature pack, while Hal Roach was rapidly approaching and sometimes surpassing Sennett's dominance in the two-reel market. Sennett had just installed several elaborate new sound stages in the San Fernando Valley (a studio site later occupied by Republic, then by CBS Television) when the 1929 stock-market crash wiped out most of his assets. He switched distribution from the failing Pathe exchanges to the low-budget Educational Studios Operation, which resulted in fewer theaters running the Sennett product. In the first years of the talkies,Sennett's biggest (and virtually only) star was Andy Clyde, who made nearly two dozen shorts per year; some were directed by Sennett himself, who, freed from administrative duties by Educational, returned to his first love of calling the shots on the set. In 1931, Sennett signed singer Bing Crosby for a group of six short subjects, all of them hits. A subsequent quartet of two-reelers starring Sennett's friend and golfing partner W.C. Fields were less profitable, though in later years the Fields films were acknowledged as comedy classics. Much of the Sennett product of the period was shot in a process called Natural Color, while some shorts bore titles like Hello Television; these moves were meant to indicate that Sennett was keeping abreast of changing comedy tastes, an illusion dispelled by the bulk of the studio's retrogressive two-reelers. After completing a season of shorts for Paramount release, Sennett produced and directed a 1933 feature film, Hypnotized starring blackface comedians Moran and Mack. The film was a bomb, and Sennett was forced to close down his studio for good. He worked briefly as a director at Educational Studios until finally retiring in 1935. In 1937, Sennett was honored with a special Academy Award, but only an honorary "associate producer" post at 20th Century-Fox resulted from the publicity. Several times during the next 20 years, Sennett would find himself with an unexpected financial windfall, only to lose it all through bad investments and income tax. Still, he remained active in Hollywood social circles, and occasionally appeared in films that nostalgically tried to evoke the good ol' days (Hollywood Cavalcade, Down Memory Lane, Abbott and Costello Meet the Keystone Kops ). During his last decade, Sennett wrote his highly suspect autobiography, was feted at the Cannes Film Festival, was toasted by the TV series This is Your Life , and was frequently called upon by interviewers for his opinions on the new crop of comedians and the bikinied Bathing Beauties of the era. Fourteen years after his 1960 death at the Motion Picture Country Home, Mack Sennett's life was heavily fictionalized in the short-lived Broadway musical Mack and Mabel; in 1993, Dan Aykroyd was cast as Sennett in Robert Downey Jr.'s lavish biopic Chaplin. ~ Hal Erickson, All Movie Guide